About AIDON
AIDON International Business Services B.V. was established in 1991 and is involved as allround advisor and service provider in a wide range of Dutch and international companies.
Our clients are active in various branches of industry such as (international) trade, IT consultancy, law, automotive industry, shipbuilding, airlines, medical services, etc.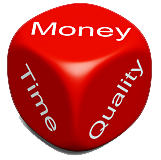 We are accustomed to work with, and for, persons from various international (business) cultures and we adjust our method of working and communicating accordingly.
In brief, we supply professional support and high quality services and advice at competitive costs.
You can rely on us!